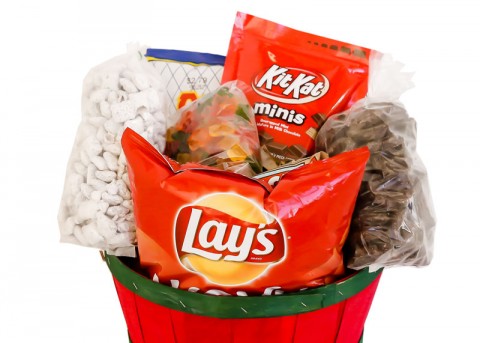 Every good student needs a care package that helps fuel their motivation. In this basket you will find 3 cliff bars to maintain their strength, 2 vitamin waters for their replenish their fluids, and then an assortment of chips and candy to maintain their sugar level. This basket will include potato chips, bite size candies and an assortment of bulk snacks from our in-house bulk section.
*** Gift Baskets are currently only available for delivery within the Dane County area. 
Photo as shown might not accurately depict the product.