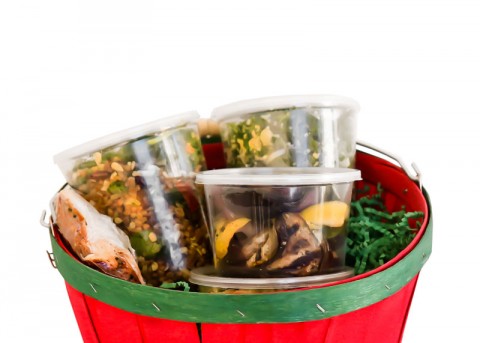 This basket is designed for those customers who love our deli. It has all the essentials of a healthy and well-balanced basket. It includes a large container of Citrus Kale Salad and Wheatberry Spinach Salad, then a medium container of the Basil Pesto Tortellini Salad and Grilled Vegetables, and lastly we include a 1/2lb piece of cooked salmon. This basket is filled with healthy and nutritious salads that are make fresh everyday in our kitchen.
*** Gift Baskets are currently only available for delivery within the Dane County area. 
Photo as shown might not accurately depict the product.