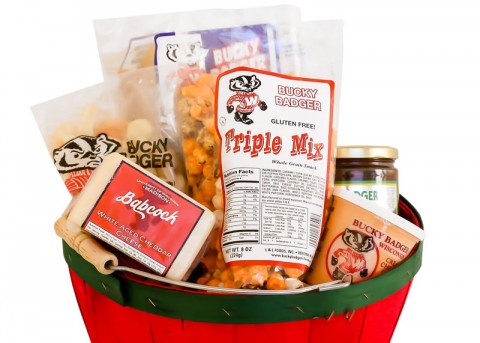 An assortment of Badger related items. In this basket you will find Bucky tortilla chips, pretzels, triple mix popcorn, salsa, cheese curds, cheese spread, and you will find an assortment of cheese from Babcock Dairy. This will get any Badger fan in the spirit!
*** Gift Baskets are currently only available for delivery within the Dane County area. 
Photo as shown might not accurately depict the product.